OUR STORE IS LOCATED HERE
WATCH A NZ KAYAK FISHING SHOW
TIPS, FISHING TECHNIQUES, KAYAK WORKSHOPS, HOW TO READ A FISH FINDER, NZ DESTINATIONS & MORE!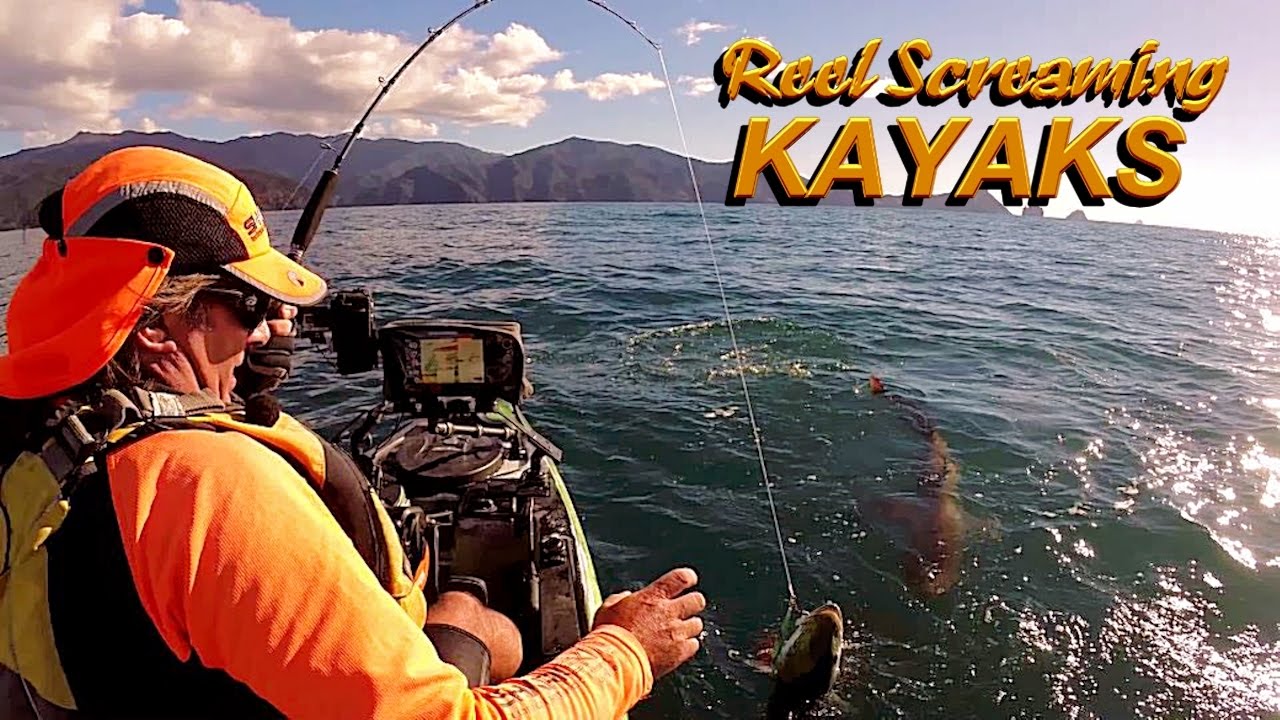 PRIVACY STATEMENT
kayakadventures.co.nz (CKA) has created this privacy statement to demonstrate our commitment to your privacy. The following discloses our information gathering sequence in use by CKA. This site contains links to third party sites for the convenience of our customers. CKA is not responsible for the privacy or the content of these websites.
Collecting your personal information
At CKA, we protect customer information and provide a safe and secure on-line ordering system. Our on-line ordering system is used to gather information about our customers, enabling us to provide the complete on-line ordering service. No information is collected when browsing our web site. Once you have registered on the kayakadventures.co.nz web site your personal details will be stored in the CKA database so your on-line purchasing is easier in the future, and prompt assistance if you require support.
Use and security of your personal Information
We collect your contact information (name, address, e-mail address, and phone numbers), to process your order.
This information will be kept confidential and at no time will this information be traded, swapped, exchanged or sold to any other party or company. CKA will not use this information for any other purpose than to complete a customer order, or to communicate with the customer to discuss associated problems or delays concerning their order(s). We may share this information and only that information which is absolutely necessary, with those third parties that are involved in the processing of your order. For example, the financial institution that issued your credit card and the shipping carrier that delivers your order. All customer information is kept on a secure server and protected by firewall security systems. Customers can access and update their details by logging into CKA web store. The access is achieved by using the customer number and a password. Passwords are stored using one-way encryption technology.
EMAIL
It is the policy of CKA to send our customers emails that they elect to receive, in addition to customary business communications (payment confirmations, etc.) Further, it is our policy to immediately remove any member from any mailing list upon the members request. In addition, CKA will send periodic email mail outs to its database of customers and club members. Mail outs will contain clear and obvious instructions for the member to remove themselves from future mail outs.
Email is also utilized as a means of receiving feedback from our customers, and we encourage the use of this method.
DISCLAIMER
All product descriptions, typographic, pricing and photographic errors are unintentional and subject to correction. We regret, but are not liable for, incorrect photos or typographical errors. We reserve the right to refuse any order, for any reason.
Rob Fort and Janet Hall
Managing Directors - Go Kayak Coromandel Ltd
PH:
+64 7 8667466
Coromandel, New Zealand
BY COMPLETING A PURCHASE ON THIS WEBSITE: YOU ARE AGREEING TO OUR TERMS AND CONDITIONS
Coromandel Kayak & Fishing - New Zealand's online Fishing, Kayak and Watersport Retailer.