WATCH A NZ KAYAK FISHING SHOW
TIPS, FISHING TECHNIQUES, KAYAK WORKSHOPS, HOW TO READ A FISH FINDER, NZ DESTINATIONS & MORE!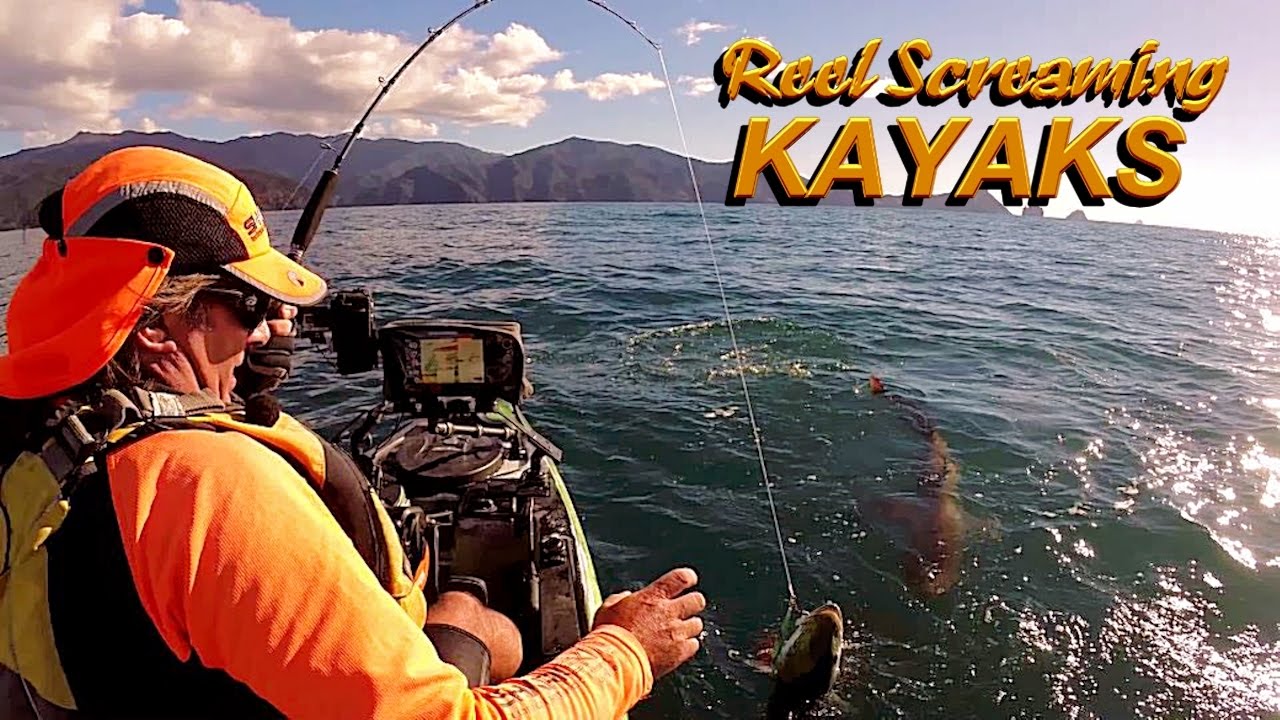 The business was founded in 2007 and since then
Coromandel Kayak & Fishing
has introduced many people to the sport of kayak fishing. This has fueled a lot of interest that has seen a huge upsurge in popularity over recent years. The on-line web store has grown steadily with the number of product lines available rising to well over 400 in recent times.
Website popularity continues to rise and is attributed to the wide range of products sold through the on-line store open twenty four hours a day and the ongoing information updates available to the users.
We strive to give the best service to each and every customer.
It's our mission to ensure you have the best time while visiting our part of this stunning country New Zealand. If you are in the area and either want to learn or are already into fishing, kayaking, spearfishing and diving then we have the knowledge to put you on the right track. We are only to happy to offer advice on local conditions, fishing or diving hot spots plus what works best in this area.
The company is owned and operated by partners Janet Botma and Rob Fort who are both well known for their friendly helpful approach. The couple both have various roles within the kayaking business.
Rob Fort
- New Zealand's most experienced kayak fishing guide, professional angler and kayak fisher. He is the original founder of this Coromandel based business. His enthusiasm for kayaking is reflected through the various enterprises he undertakes and is actively involved in kayak education. Rob also works with various companies in product development within the kayak, fishing and marine industry.
Feature article and regular contributor of the fishing, kayak fishing and spearfishing columns in NZ Fishing News and Bay Fisher Magazine. Appeared on TV3 fishing programme Gateway Outdoors show in 2007, Gone Fishin show in 2012 and 2013. Rob also talks regularly on Radio Livesport Fishing Show. Rob is well known around the country and overseas for his kayak fishing exploits. Formerly one of the NZ Berkley Pro Team and also the New Zealand Slam Pro Team Captain. He is also New Zealand's only Humminbird Pro Team member and the longest serving member of the Ocean Kayak Pro Adventure team.
He has also produced the NZ Kayak Fishing DVD's Volume 1 and 2 the first production of this type made in New Zealand.
Rob's long term love for spearfishing/free diving as well as the ocean and its creatures has meant an intimate insight into the terrain and habitats within. He regularly explores, tours, fishes and freedives/spearfishes on and in the ocean from kayaks and other vessels. His experience with the environment spans forty years. Sponsors include: Humminbird, Minn Kota, Ocean Kayak, Accurate, Zest, Jigstar, Kamakatsu, Railblaza, Pelaj, Neptune, Sharkskin.
Janet Botma
- Office Administrator and many other roles within the operation. Janet has a large amount of experience in office admin fields and joined Coromandel Kayak & Fishing in 2009. The variety of roles Janet fills with the company range from accounts, website orders, serving in the shop to kayak rentals and deliveries.
An accomplished kayak angler herself Janet loves fishing from kayaks and continues to push herself managing to achieve many personal best catches with a seventeen pound snapper the biggest so far.
She has a love of the Coromandel Peninsula also and is finding out how diverse the coast-line is. Janet's friendly smile and cheerful nature is sure to make you feel welcome. Her efficiency in processing any web orders soon after they arrive is outstanding and this is why Coromandel Kayak & Fishing has proven to be a popular place to shop and get information.